How Your CRM Can Lead To High Growth In 2020
---
---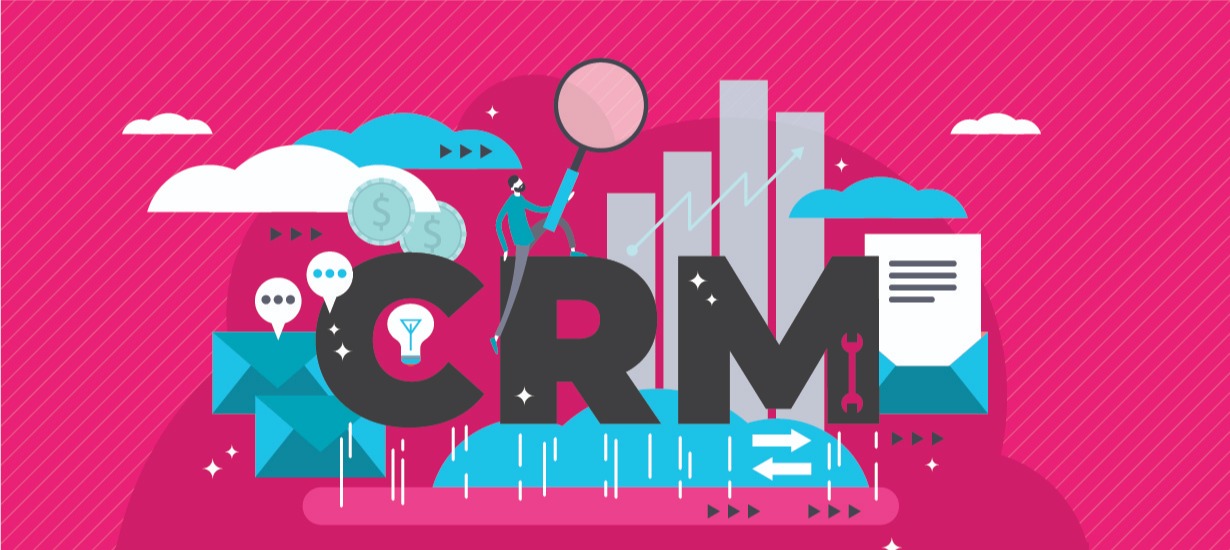 Whether you are a small or large enterprise, you are probably always wondering how you can grow your business and keep it viable. You know that you have to invest a lot of time and effort to ensure your company stands out from the pack, but how exactly do you do that?
In this article, we will give you six practical steps your business can take to achieve high growth in 2020 and beyond. Let's delve in:
Brand and messaging
Every time someone in your organization sends out a message, they represent your brand. All the people in your organization, whether they are interns or junior sales representatives affect your brand. All their interactions end up affecting how your customers perceive your brand.
For this reason, you must ensure that all your staff knows your organization's culture. Everyone in your company should know how to convey the desired brand image whenever they communicate with clients, vendors, and leads.
One way of ensuring consistent brand messaging is by using your CRM to create templates for different communication channels. You can create as many templates as you want, therefore eliminating the differences in human communication, branding, and language. However, don't forget to leave space for your staff to send personalized and human written messages when there is need.
You should also ensure that all your communication is traced through your CRM. This makes it easier for your managers to monitor whether all your communications, (both internal and external) are in line with your policies and how the messaging is affecting your client retention, revenue and lead generation.
Data management
Most businesses have access to customer data. The problem is that some of these businesses (at least 41% according to search business analytics) find it hard to tie customer data to business actions. This, however, should not be the case for your company.
With a CRM, you can make the best of your data by finding out important customer insights such as how your customers are marketed to and their response to different marketing strategies. Once you have this info, you can use it to make vital business decisions that will see your business experience high growth in 2020.
The data from your CRM can help you:
Send personalized messages.
Identify your top customers so you can pay more attention to them and attract others like them.
Identify the best strategies that help you win and close deals so you can replicate them in the future.
Anticipate what your customer is likely to buy and use the information to upsell the right products at the right time.
In short, organizing and managing your CRM data will help you create an all-round strategy for exceptional customer experience.
Martech- onboarding and integrating the right technology
Initially, marketing technology (Martech), was comprised of software such as social media, monitoring and management tools, SEO and website analytics tools and marketing automation platforms among others. In recent years, however, the Martech landscape has grown to include sales and service as well.
While this wide variety is a good thing, it makes it difficult to identify and implement new technology. In fact, one of the most difficult challenges that businesses face is deciding on the right solutions and implementing them correctly.
That being said, if you want to experience high growth in 2020, you must learn how to onboard and integrate the right Martech tools. The following tips will help you do this:
Start by defining exactly what you hope to achieve. This will help you decide on the features you want and whether the problem you are trying to solve is worth solving in the first place.
Decide on who will handle the on-boarding process and how you will determine whether the process is working or not.
Think about how the tech will integrate with your current tech such as your CRM.
Create a clearly defined mission plan that details the on-boarding process before you begin. Ensure that you include the ways in which you will receive feedback and criticism concerning the new system.
Marketing and sales alignment
Sales and marketing alignment is probably the greatest opportunity your business has of improving its performance. Once your sales and marketing teams unite in one revenue cycle, you will see dramatic improvements in your marketing ROI, general growth, and sales productivity.
One way to improve your marketing and sales alignment is to implement the right CRM software. A good CRM will enable your business to analyze and manage customers' interactions throughout the lifecycle. The information you gather will help you convert leads, enhance relationships, nurture sales, and help in customer retention.
You are probably wondering how a CRM will help you do all of this. Well, here are a few alignment opportunities:
Improved communication- a CRM will provide your managers with extensive contact records as well focused tracking reports. It will also enable you to better track the most effective marketing and sales outreach tactics.
Deeper insights- since both the sales and marketing teams share the CRM , they all access the lead's contact details, company background, competitors and interactions with the brand.
Shared goals and expectations- a CRM ensures that your sales and marketing departments collaborate to define sales nurturing, lead generation, and scoring strategies. This means that both teams work together to develop ideas or reduce bottlenecks instead of working in an unfocused way with unclear expectations.
Avoiding duplicated insights- since a CRM allows both the marketing and sales teams to see where each customer stands in the buyer's journey, they are better able to focus their outreach to more interested customers.
Personalization
According to accentuate, 81% of customers want brands to understand them and know the right time to approach them. Customers of today not only respond to personalized messages, they expect them. A message that is not personalized and relevant is sure to go straight to the trashcan.
Your company can make use of a CRM to better personalize the messages you send to your customers. For instance, you can get to know the customer's name, address, telephone number, past purchases, and where the customer currently is in the sales funnel.
This information, when used well, can help you address your customers by their names, and even make suggestions that are useful and relevant to their needs.
Revenue attribution
Revenue attribution involves identifying the touch-points, marketing actions or assets that contribute to the bottom line revenue and by how much. Marketing revenue attribution can bring fundamental changes to the way your organization approaches marketing.
The problem with marketing revenue attribution is that it can be difficult for marketers to tell what led to the sale. Was it the product review, the tweet or trade show appearance? This lack of accountability is dangerous for your organization both from a market and employment perspective.
Luckily, using a CRM can help you track your digital assets, where and how they are consumed and then record the information for further analysis and use.
In a nutshell,
To grow your business in 2020, you need to invest in a good CRM software that will help you:
Send consistent brand messages.
Organize and manage your data so you can use it for your benefit.
Better align your sales and marketing so you are able to identify the strategies that work well for you.
Create personalized messages that are relevant to your customers' needs.
Allocate your revenue better by determining the assets, touch-points and marketing actions that bring you revenue.
---