INSIDER: A Marketer's Guide to Different Marketing Automation Platforms (MAPs)
---
---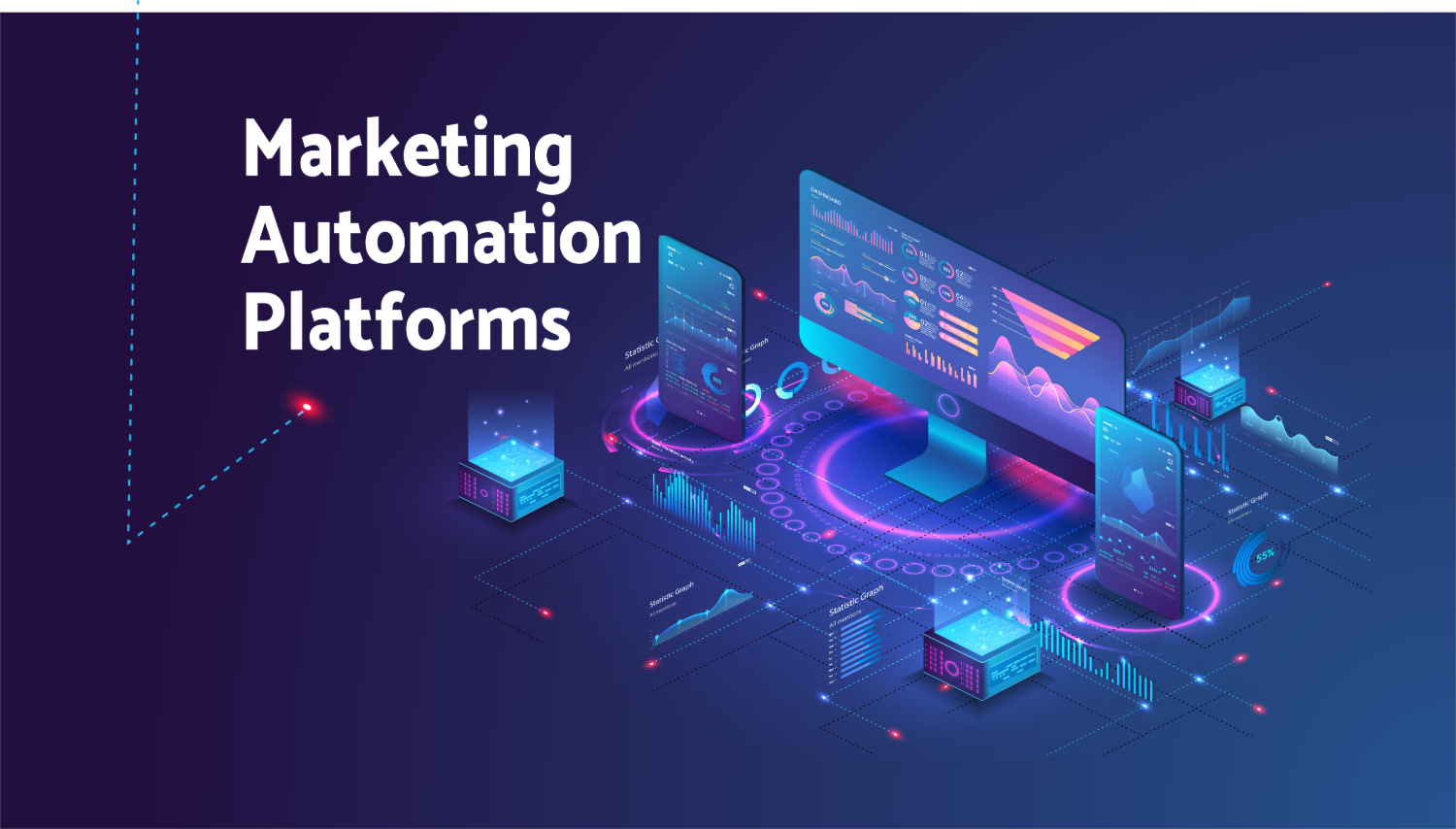 In the competitive world of business tools, marketing automation platforms have leapt to the front of the pack: 51% of companies are currently using them. Marketing based on "gut feelings" and hunches has long been obsolete. Looking retrospectively at how marketing efforts impacted the previous quarter's sales is also just not good enough. On the other hand, marketing automation platforms (MAPs) give marketers the ability to design, implement, and track marketing efforts with a view to what's currently working and what is likely to work in the future.
How MAPs Work
The platforms are focused on helping companies form data-based marketing plans. They take tools like customer relationship management (CRM) systems, website personalization, social media marketing and lead generation and management and combine them under one umbrella. You can also use many to develop and store marketing content such as ads, video content and infographics. You can then use these assets to bolster your marketing campaigns. The best way to know which platform works best for your needs is to gain an understanding of what these tools have to offer. Here are some of the top MAPs, some of their features, as well as their pros and cons.
HubSpot
In many ways, HubSpot is king of the mountain when it comes to MAPs. HubSpot is designed to leverage marketing automation to increase traffic and convert leads. HubSpot helps automate the process of making your website an effective marketing mechanism. HubSpot analyzes your site and tells you how to attract more customers. You get access to tools for increasing the word count of marketing material, adding meta descriptions, and configuring titles and images.
HubSpot also integrates a CRM system with customer contact features, like email and chat. You can connect with customers over live chat and provide instant information to help them along the sales funnel. Using the CRM, you can rate customers according to how close they are to making a purchase.
Pros:
Easy to use. HubSpot is intuitive and user-friendly
Large resource library. With HubSpot Academy, you can learn how to use the platform, grab quick answers, watch videos and even earn certifications.
Great customer support. HubSpot's customer support is filled with helpful marketing professionals.
Cons:
Hefty onboarding fee. HubSpot costs at least $600 up front, and that can go up to $5,000 for its Enterprise features.
Configuration-heavy. You can't just open HubSpot and use it out of the box. You have to configure a lot of settings before you can really get the ball rolling.
Requires a lot of tweaking. Each setting needs to be configured just right to avoid making a mess of your marketing. For example, a minor oversight could result in way too many emails flooding your contacts' inboxes.
Marketo
While HubSpot can also be used as a standalone CRM, Marketo is specifically designed for marketing automation. Marketo helps marketers incorporate multiple devices and mediums as they automate their campaigns. With Marketo, you can use a stack of digital channels like mobile devices, websites, video, email, and search-based ads to compose a campaign.
Marketo also offers users the ability to track and nurture leads, analyze campaigns, optimize their sites for search engines, and engage in social marketing. In addition, Marketo integrates with a CRM, and because it's built on Google Cloud, it's easy for everyone on the team to access the information they need.
Pros:
Flexible. With the right knowhow, it's easy to custom-fit Marketo to a wide range of businesses.
Seamless integration with sales. Marketo allows users to easily share information about prospects, their behavior and how the organization has communicated with them with members of the sales team.
Marketer-friendly control. Marketo puts control in the hands of marketers, allowing them to create professional-looking landing pages, emails, campaigns and more and tweak them as they see fit.
Cons:
Tech-heavy. Marketo has a learning curve, and non-technical users may need to be patient as they get used to it.
Inflexible reporting. Marketo doesn't make it easy to develop custom, detailed reports.
Pardot
Pardot packs in a lot of the features of HubSpot but with a unique user interface. You can manage your leads using Pardot's scoring system, which helps you prioritize during the nurturing process. Generate email marketing campaigns that automatically interface with your CRM. Pardot even provides real-time alerts about the behavior of users that allows you to track their activity.
Pros:
Easy landing pages and forms. The landing pages are both simple to set up and easy to customize.
Reporting. Pardot provides a broad range of reports from the effectiveness of email blasts to marketing campaigns to Google paid search campaigns.
Salesforce integration. The sales team can input new data from leads that gets automatically sent to Salesforce where it can get managed as part of a pipeline.
Cons
Cumbersome email builder. The email builder lacks the ease and features of other marketing automation platforms.
Lack of contact management features. Managing big groups of contacts is a challenge and when you have a list of contacts, your options are limited to the basics like adding and removing or tagging.
Adopting a marketing automation platform gives your organization a chance to make the most of leads and streamline the design and implementation of marketing campaigns. Where Hubspot, Marketo, Pardot and others really shine, however, is they give you tools to evaluate how successful your marketing efforts are. With MAPs, you don't have to wonder whether you're hitting your targets; you can use concrete data to evaluate your campaigns and then adjust them to maximize their impact.
Blog Categories
---