Sales And Marketer's Guide To Virtual Events
---
---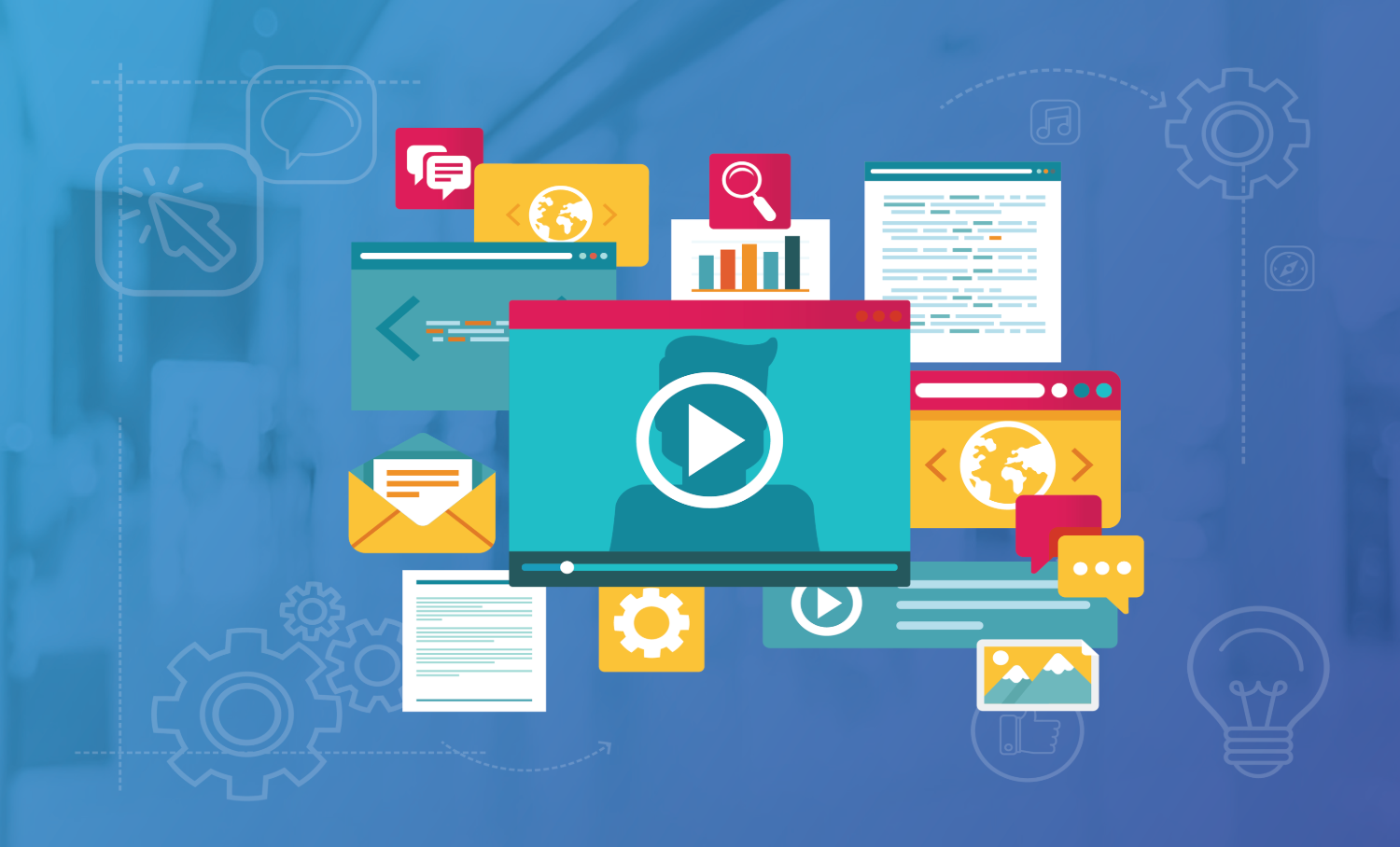 It's no secret that physical events offer a terrific opportunity for marketers to make face-to-face interactions with peers, vendors, and often prospects. However, due to the COVID-19 pandemic, many in-person events have been canceled.


Most enterprises are now turning to virtual events to engage with their audiences. This guide provides sales and marketing professionals the know-how of executing successful online events.

Brand your virtual event
If you are planning for a canceled or postponed in-person event, you must stay on brand to the canceled onsite event. Use similar logos, fonts, and complementary colors for brand continuity. If the virtual event is a new idea that you want to brand separately, use colors, themes, and fonts that speak to your audience, industry, and evoke the intended audience reactions.

Prepare attendees for virtual events
Don't make assumptions on how digital-savvy your attendees are. It is best practice to send out an event guide before the event. It should direct them on how to access the event, the sessions, and more. If possible, let the attendees be able to test and interact with the virtual event beforehand. This will ease stress during your event and contribute to the success of the virtual event.

Have the right tools

Dedicated event landing page
A dedicated event landing provides a "home base" for your virtual events. This creates a sense of realness to virtual events. Virtual events draw audiences from social media, email marketing, sponsor recommendations, etc. An event landing page provides a central place for all these attendees to access information about the virtual event.

Event registration technology
Event registration must be secure, intuitive, seamless, and mobile-friendly. Aim to have these five items for the registration; attendee information, levels of access, session choices, a summary of choice, and the payment page. It is also wise to ask attendees how they learned about the event during registration.

Live-streaming and Webinar software
Most virtual events are live-streamed, partly or entirely. Check into the right software to enable keynote speeches, seminars, virtual networking, training, product rollouts, small networking events, and performances.

Reliable WiFi or Internet Source
Ensure the source point for the live stream has reliable WiFi and power supply during the virtual event. Check and confirm that the WiFi is strong at the virtual event command center. Similarly, ensure that speakers, hosts, and other key event stakeholders have reliable WiFi.

Event marketing software
Your virtual event promotion strategy should enable people to register and show up at the intended time. Event marketing software should help with scheduling emails, social media posts, and paid ads. It should also help send reminders to people who are yet to register, send reminders of the upcoming event, track the open rate of event emails, track social engagement and run A/B tests for social media posts, emails and ads.

Leverage social media across platforms
Social media platforms present limitless ways for sales and marketing professionals to promote their virtual event. Consider using Facebook Events, LinkedIn Company Pages, LinkedIn Ads, and LinkedIn Groups. A Twitter hashtag will come in handy for Twitter promotion. Other social media strategies include Instagram marketing, discussion forums, and using social media influencers to help drive conversation and increase excitement around your virtual event.

Partner with sponsors and stakeholders to market the event
Your virtual event marketing could be exponentially pushed by your event partners and sponsors. This strategy benefits all stakeholders (and is referred to as lead-sharing). Provide your partners and sponsors with affiliate links, social media links, and newsletter links. Share graphics, social hashtags, announcements, and other content related to your virtual event.

Attendee engagement and networking at virtual events
You might think that because the event is virtual, there is no leeway for engagement. Wrong! You can include live-polling in keynotes and Q&A in presentations. If you have a mobile app or web app, enable messaging capabilities to allow attendees to engage with each other and set up meetings with each other, sponsors, exhibitors, or even the host company. A dedicated networking time slot will encourage interaction

Leverage social media too via event hashtags to drive engagement and conversation. Have attendees share their experiences of the virtual event on social media. This will enhance a sense of community.

Follow-up after the virtual event ends
Stick around after the event is over
Just like after a live event, don't be quick to leave the Livestream or webinar. Stay online for some time to answer any attendee questions and provide any additional information. It is also an excellent opportunity for networking and getting immediate feedback on how your event was.

Set up a link with a full recording of the event
Depending on the success of your virtual event, your attendees will want to watch it again and share insights with people and colleagues who were not able to attend. It would be great to have a full recording of the event and supply this link to attendees and anyone else who had expressed interest. Also, share the link on your social as well as when promoting future events.

Send out post-event surveys and polls
Measuring the success of your virtual event is important. Send out a follow-up survey to your attendees to get insight on what you did right, and also areas that you could improve on. Find out what the attendees liked or did not like and keep a record of this feedback.

Finally
Running a virtual event successfully requires the same care and attention as any physical event. You need to promote the event, engage your audience appropriately, and create memorable moments for attendees.

Try out the above tips in your next virtual event, and share your results with us.
Blog Categories
---