"Should My Business Have More than One CRM?"
---
---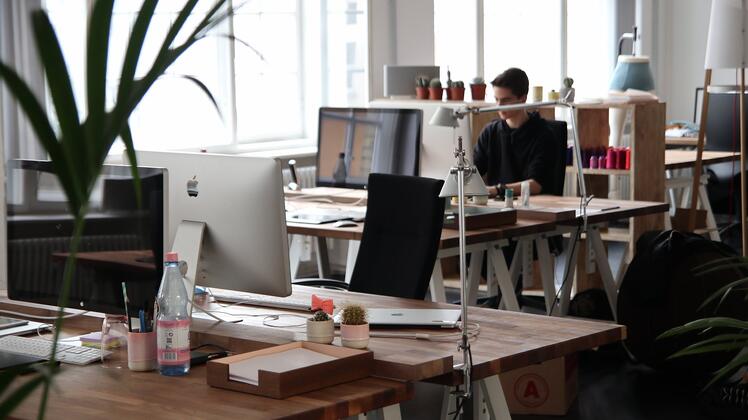 Integrating Customer Relationship Management software into your business can be a game-changer. A great CRM is like a state-of-the-art espresso maker. You never really knew you needed it before but now? You can't imagine life without it.
But maybe we just drink too much coffee around here.
We've talked about how to choose the right CRM and even about how to get your employees to start using it. But what about multiple CRMs? Are they ever a good idea?
Should My Business Have More than One CRM?
In a perfect world, no. CRMs are designed to be self-contained, and the best ones really do a great job of incorporating almost anything you might need to run your business – and, duh, manage your customer relationships – effectively.
Having more than one CRM is like having an on-staff accountant and having someone working off QuickBooks, too. You could do it…but why?
What's the Big Deal?
CRMs are designed to simplify your process. They're also designed to make working with your business easier and more pleasant for your customers. When you're running off of multiple CRMs, you're shooting those efforts in the foot. Here's why.
Multiple CRMs almost always mean your staff has to work twice (or three times) as hard to keep everything up-to-date
Multiple CRMs will never provide you the same answers; they can make it difficult to discern which sales and marketing tactics to take
Multiple CRMs can confuse your customers by reaching out too often, sending mistimed messaging, and allowing customer data to slip through the cracks
Oooof. You don't want any of that! Spoiler alert: Neither do your customers.
But My Business is Special. We REALLY Need Two (or More) CRMs.
What you're probably actually talking about is the need for multiple, disparate software platforms. Your business should absolutely never have more than one customer relationship management solution or things will get discombobulated (technical term).
If your CRM isn't enough to fully support your business operations, you might need to supplement it with separate project management software, inventory databases, or an ERP. In theory, if you choose the right software platform to work off of, you'll have everything rolled into one neat package. Some businesses are just more complicated than that, though, and might require a little MacGyvering to get running.
This is All So Confusing!
Right!? It can feel like a lot. Thankfully, your friends at Sync have been helping clients integrate and streamline their business platforms for years. Decades, in fact. We know a thing or two about what works and what's just going to cause you headaches down the line.
Ready to talk about how well your CRM (or…cringe…your CRMs) are working for you? Let's chat. Reach out to the Sync team today to get started.
---